How popular is Windows 10? Released on July 29, 2015, Windows 10 received generally favorable reviews. TechRadar.com reviewer Dan Grabham's verdict:
"Feature-wise, Windows 10 is the new Windows 7. It's robust, pleasant to use and – perhaps best of all – free."
What? The "new Windows 7"? What about Windows 8 and 8.1? According to Grabham, with Windows 8 the folks at Microsoft "drastically misread its audience" with a different interface that was both difficult to learn and really didn't make much sense: "It failed us. It failed itself."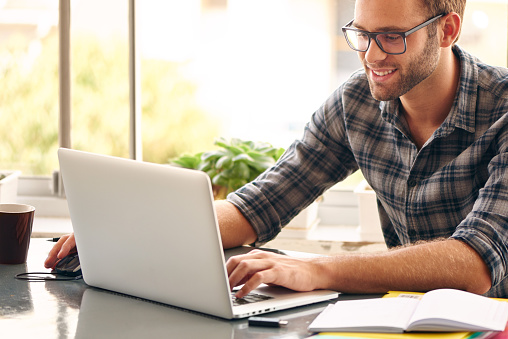 Which partially explains why Windows 7, a year after two intervening OS iterations, is still at the top of the heap. According toNetMarketShare.com, here are the top 4 Microsoft operating system rankings for percentages of market share (as of May 2016):
Windows 7: 48.57%
Windows 10: 17.43%
Windows XP: 10.09%
Windows 8.1: 8.77%
Windows 8 came in at a paltry 2.04%, just below Mac's OS X, El Capitan. The disastrous Windows Vista occupied bottom-feeder status with Linux with just over a 1% market share.
Why the sluggish adoption?
In its first six months Windows 10 adoption, according to this Computer World piece by Gregg Keizer, was well behind that of its 2013 predecessor, Windows 8.1. a "reboot" of Windows 8. Users quickly abandoned the problem-plagued Windows 8 for 8.1. However, Windows 8.1 users, according to Keizer, were only about half as likely to upgrade to Windows 10.
Microsoft wants you!
Windows 7 users, on the other hand, upgraded to Windows 10 at a faster rate–5.4 percentage points–where 81 million users reduced Windows 7's share from its previously dominance of over half of all PCs. Nevertheless, the continuing slow uptake has prompted some proactive measures on the part of Microsoft to promote faster adoption to Windows 10:
Generating frequent pop-up reminders on Windows 7 and 8.1 devices pushing the upgrade to Windows 10
Changing the Windows 10 upgrade from an "optional" to a "recommended" update–Users who have enabled the automatic update features will receive an automatic Windows 10 upgrade.
Discontinuing free support for Windows 7 as of January 2015–Microsoft plans to continue rolling out patches, fixes, and other upgrades through 2020 as a part of paid support and to keep the operating system safe from malware.
One unwilling Windows 10 user sued and won a $10,000 settlement
One Hacker News online piece reports how Microsoft's pestering a user to upgrade to Windows 10 backfired recently. Teri Goldstein, a California resident, sued Microsoft after an unwanted Windows 10 upgrade made her computer slow and unusable. She claimed that she never asked for the upgrade, and could not get Microsoft technicians to solve the problem. Ms. Goldstein sued for the cost of a new computer and her lost wages. She was awarded $10,000.
Microsoft dropped its plans to appeal and paid up. Microsoft then announced that users now have 30 days to return to their previous operating system and can have free access to customer support. However, Microsoft plans to continue to flash the upgrade to Windows 10 notice on users' screens.
Time is running out
As of July 29, 2016, the first anniversary of its release, the Windows 10 upgrade will no longer be free. The Home edition will cost about $119 and the Pro version will set you back $199.
Should you upgrade?
Windows 7 user reluctance to upgrade to Windows 10, given the Windows 8 debacles, is not surprising. However, according to this PC Advisor article, "Microsoft is back on form." Windows 10 takes the best features of both Windows 7 and 8 and adds some welcome new features. Their verdict: "Give it a go and we don't think you'll be disappointed.
Veltec Networks is the trusted choice when it comes to staying ahead of the latest Windows operating systems, information technology tips, tricks, and news. Contact us at (408) 849-4441 or send us an email at info@veltecnetworks.com for more information.