Have you turned on your PC recently only to find your operating system totally replaced with a newer, shinier, totally unfamiliar Windows 10 platform? If you've been affected by a forced update and you want things to go back to the way they were, you have options.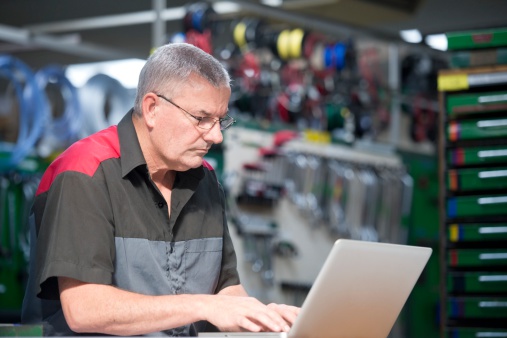 Assuming the upgrade took place within the last 30 days, Windows 10 can be uninstalled and you can downgrade back to your original Windows 7 or Windows 8.1 operating platform. If it has been over 30 days, you should be able to downgrade using your product key. Follow these tips to restore Windows 7 or 8.1 and bring peace and harmony back into your tech life:
Easy Uninstall Buttons In the Start Menu
As long as your PC was upgraded to Windows 10—and not a clean install—you'll want to head over to your start menu and click settings. Next, choose the update & security icon and click on the Recovery tab.
At this point, there should be a "go back" option for Windows 7 or Windows 8.1. Choose the appropriate "get started" button to start the process of wiping your system of Windows 10 and restoring your previous Windows operating system. Windows is going to want to know why, of course, and you'll be asked to select from a list of reasons ranging from "my apps don't work" to "Windows 7 seemed more reliable." Click your reason and then click Next.
If it has been longer than 30 days, or in the case of a disk cleanup that removed all "previous Windows installations" folders and files, you will not see any options for restoring your old operating system. According to industry experts, Windows 10 takes the liberty of removing all the old files and folders after 30 days in order to free up disk space.
Your Windows.old Folder Explained
There should be a folder at "C:Windows.old where you will be able to see your old Windows installation files in file explorer, but deleting files from this location is not recommended. This folder can be useful for restoring files if necessary.
If you want to see how much space your old Windows application takes up, check out the "disk cleanup application > clean up system files" location—you'll notice that the amount of storage is quite large. Be cautious here, as deleting these files will permanently remove any old operating system information from your PC.
What If Windows 10 Doesn't Want to Let Go?
If you are dealing with an older computer that has been recently upgraded, it likely had Windows 7 or 8.1 on it previously—and it should have a product key associated with that old operating system for situations like this. If all old Windows files and folders were deleted either because of the time allotment or for another reason, you'll need to initiate a clean install of Windows 7 or 8.1 on your own.
Downloads are readily available on the Microsoft website for both Windows 7 and 8.1 ISO files. The best way to handle the clean install is to download the installation toolkit and copy the ISO files to a USB drive using the USB download tool. You can boot up and reinstall Windows 7 or 8.1 from the USB by authorizing an overwrite of the Windows 10 operating system files. Always be sure to backup important personal files and folders before performing a downgrade.
How to Find the Product Key
If you are having trouble locating your product key for a Windows 7 PC, check for a "certificate of authenticity" sticker on the power brick, the battery compartment, or the underside of the laptop. If you are using a desktop computer, look behind the hard drive.
For Windows 8 operating systems, you should be able to locate the product key in your firmware, and Windows should automatically detect and authorize the key for you to begin the reinstall.
If you're not sure about whether you need to downgrade or if you are having trouble with devices or programs on the Windows 10 platform, the Windows 10 OS will remain free for up to a year—so you have some time to consider your options and work out the kinks before going back to your old school operating system and in the event you should need to return to Windows 10 in the future.
If you are having trouble with a Windows 10 install and you'd like to downgrade to Windows 7 or Windows 8.1, Veltec Networks can help.
When it comes to the latest Microsoft security innovations and industry news, you can contact us at (408) 849-4441 or send us an email at info@veltecnetworks.com for more information.