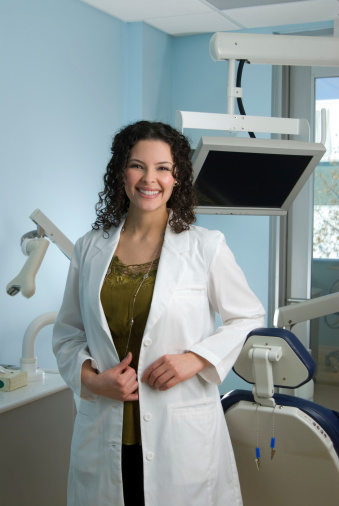 Information technology in the field of modern dentistry plays an increasingly important role, in addition to contributing to the advanced quality and effectiveness of oral health care for patients. There are many forms of IT used in the dentistry industry, including the following:
Practice Management Software
In healthcare, practice management software handles the business aspects, such as scheduling patients, billing, and monthly reports. Essentially, practice management software keeps the dental office running smoothly.
Electronic Dental Health Records
Often, the term 'Electronic Health Record' refers to a particular information system that utilizes various technologies, standards, and interfaces in order to create, manage, store, and share information associated with patients' electronic health records. For patients, electronic dental health records offer improved treatment with fewer errors in their personal health information.
Electronic Materials Management
Healthcare and dentist professionals use electronic materials management to track and manage the inventory of medical supplies, medication, and other various materials. Electronic materials management is similar to enterprise resource planning systems, often used within other industries outside of healthcare.
Data Backup and Disaster Recovery
Backing up your data involves making a copy of your important files and associated data, then storing the copy in a safe and secure place. It's important for dentists to implement a best-practice electronic backup system. In fact, it's essential to the financial well-being of any dental practice. Furthermore, HIPAA security standards require a contingency plan, which includes data backup and disaster recovery.
The Potential of IT for Dental Professionals
The rapid development of information technology and the wide availability of personal computers combined with email, the Internet, and medical literature retrieval applications have altered the way dentists are able to learn and practice within the field of dentistry.
The future potential of the dental professional is vast and endless. Technological advancements can be applied to many aspects of the industry, providing benefits to employees and patients alike. However, dental offices' must be aware and learn about the innovative information technology available, in order to reap the benefits.
To arrange for an assessment of your current IT infrastructure and get more information about IT for the field of dentistry, give us a call at (408) 849-4441 or email us at info@veltecnetworks.com today.  Veltec Networks is your trusted IT team for your dental practice.