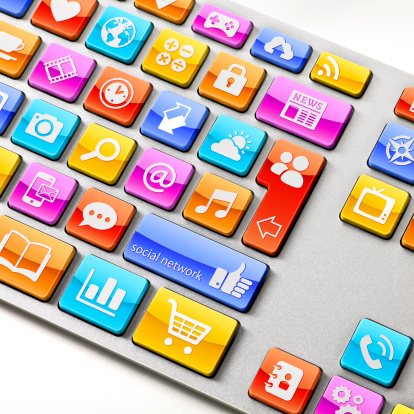 According to ESET, an IT security company in Slovakia, a lack of cyber security and cyber-threat awareness amongst Gen-Y professionals within your company could be exposing you to data breaches and cyber-attacks!
Survey's reveal that 38% of Gen-Y professionals between the ages of 18 and 30 years aren't sure if their company has an IT security policy.
An additional 30% are aware of an IT security policy but aren't clear as to what the security policy involves.
While data loss due to disaster can have a negative impact on your business, losing data to hackers or a malware infection can result in even worse consequences.  And
It appears that many of your employees may be confused. 
Does your company have an IT security policy in place? If so, do your employees understand its implications?
Young professionals tend to underestimate the sensitivity of data. As a result, client information, payment information, and bank account details are potentially at risk!
According to ESET, almost a fifth of Gen-Y professionals believe an attacker wouldn't be able to do anything with their company's data!
In addition, just over 50% are unaware that stolen data could be used to negatively impact their company, and 70% believe hacked devices can be manipulated to attack the company in the future!
A third of young professionals showed a lack of concern for their company's data!
44% of young professionals carelessly connect their personal devices to their company's network!
Does your staff understand the impact data theft can cause?
Ironically, Gen-Y professionals are often less vigilant with security policies because they've been brought up in the social media era. They're used to sharing personal data online.
Your IT security teams must develop proper security policies and enforce these policies on these less concerned young professionals within your company.
The following are a few tips to consider to stay protected from data theft:
Risk Analysis: Develop a plan for preventing, detecting, and responding to threats if they happen to occur.
Individual User Accounts: Create individual user accounts for your staff so you can control who has access to business data by restricting access to folders and drives to specific user accounts.
Develop Clear Policies: Employees using your computer network should follow clear policies to ensure confidential information is handled properly.
Secure Devices: Don't allow employees to access your network with unsecure devices.
When you're implementing an IT security policy, make sure you're covering the following:
Who has access to business equipment and/or sensitive data.
How to handle different types of data and confidential information.
Password security including locking access when away from the desk and logging off when necessary.
Restrictions on installations of various software and programs.
Remote working, if allowed, and secure transfer/storage of data in a home environment.
Restrictions of use for computers for storing personal files, such as videos, photos, or music.
Details of any monitoring programs used, if any.
Potential consequences of breaching the IT security policy.
An IT security policy will keep your employees, your business, and your confidential data protected from cybercrime and data theft. Contact Veltec Networks for more information by calling (408) 849-4441 or emailing us at info@veltecnetworks.com.