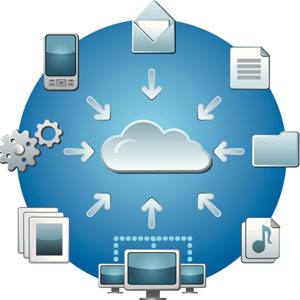 Need An Expert In Cloud and Virtualization Services? Contact Veltec Networks.
Cloud and Virtualization Services from Veltec Networks are a cost- effective way to enhance your overall IT performance. 
Server virtualization involves the partitioning of your physical server into smaller virtual machines (VMs), so you can maximize your IT resources. When we virtualize your entire network, or just specific aspects of it, we can streamline and simplify your business operations, and increase your IT efficiencies.
In other words, you can do more with less, because our Cloud and Virtualization Services allow you to accomplish more with fewer servers. Contact us for details: (408) 849-4441 info@veltecnetworks.com
Here's How Your Business Will Benefit From Our Cloud and Virtualization Services:
You'll Save Money.
Virtualization lowers both your IT and energy costs. With fewer servers, networking gear, racks, and hardware, your maintenance, heating, cooling, and energy costs will be reduced. And instead of purchasing new equipment, we'll simply add a new virtual server when you need additional space and performance.
You'll Get More Storage Space and Improved Application Performance.
Server virtualization isolates applications to prevent incompatibilities. This results in improved application performance with faster provisioning. It also allows you to better utilize your physical server resources, and set up VMs with the precise amount of memory and storage you require.
Your Business Continuity Will Be Assured.
With our Cloud and Virtualization Services, you can migrate your data to another server during repairs or other required tasks. You'll no longer need to shut down your servers, and deal with downtimes. Your data will always be available, and your business continuity will be greatly enhanced.
You Can Easily Transition To The Cloud When Needed.
Moving data to the cloud is a lot less complex with virtualization. The data stored on your virtualized servers doesn't require costly or complicated hardware, making it easy to transition to a public or private cloud, when needed. 
The Cloud and Virtualization Experts at Veltec Networks can show you how to simplify your IT system, lower costs, and improve your overall performance.
[list-random-testimonial]