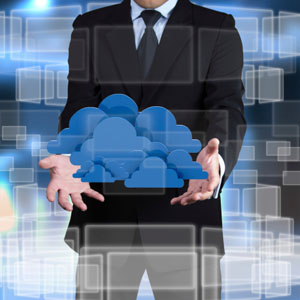 Get The Secure Access Your Business Requires, From Our State-Of-The-Art Cloud Security.
Veltec Networks has the expertise you need to ensure secure access to the Cloud. Plus, we have two patents on file for approval that add another level to our already effective Cloud Security Services:
Patent Filing #1 — A computer-implemented method that involves receiving a request to block a host, wherein the host provides a prohibited content via a computer.
Patent Filing # 2 — A computer-implemented method of a secure-access gateway to a destination device in a protected computer network. It includes the step of receiving a request from a remote user to access the destination device in the protected computer network.
With Veltec Networks' state-of-the-art Cloud Security, your servers and data are housed in our secure, expertly managed data center.
Your business is assured of optimal uptime, and data that's always accessible and protected. Contact us to learn more: (408) 849-4441 info@veltecnetworks.com
Our Cloud Security improves your day-to-day IT experience, with:
Highly scalable, flexible hosted IT solutions
Complete server management, maintenance, and support
Reduced monthly IT costs
Redundant and backup solutions for business continuity and to help you to comply industry regulations
24×7 uptime and stability monitoring 
Virtualization in the Cloud
We make use of virtualized server environments for increased hardware utilization, to lower your IT hardware costs, and to ensure complete Cloud security. Your users will have access to files and applications hosted on your own virtual servers as if they were physically at your location.
Some of the features of Veltec Networks' Cloud Security include:
Hosted Exchange Email
Email Filtering/Spam Protection
Desktop Virtualization
Hosted VoIP
Hosted Security and Backup
Hosted Applications
With all of this, plus our patents on file, we'll ensure you get the most from the Cloud, without the security worries.
[list-random-testimonial]