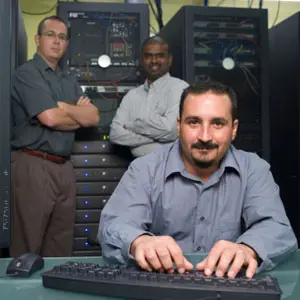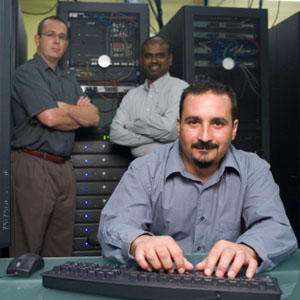 Protect Your Data Under Any Circumstance With Hyper-V Consulting From Veltec Networks.
Your business depends on fast, reliable and retrievable data. If your data is lost or corrupted, it's essential that you have a reliable copy you can depend on—Hyper-V technology ensures this. It employs virtualization technology to store, manage and create multiple instances of the same operating environment on your system.
Our Hyper-V Consultants will help you leverage the technology of virtualization to protect your data and applications, prevent their loss, and ensure your business continuity, no matter the circumstance.
How Hyper-V Works:
A Hyper-V server can host one or more primary virtual machines (VMs). A VM is a self-contained operating environment that acts as a separate computer. The Hyper-V server makes a replica of itself that can also host replica VMs.
Once configured, the primary VM sends a copy of your data and applications to the replica VM. When this happens, updates to data and applications in the primary VMs are copied over to the replica VMs. This way, your data is continually updated and saved.
If your primary VM goes down, the replica VM takes over and you can continue working. Once it comes back online, you can set up a reverse replication and send the updated data and applications from the replica VM to the primary VM.
VMs are separate, and they function in their own environment. They don't have contact with your operating system, so there's virtually no chance of data being lost or corrupted if your operating system goes down. You'll have a business-continuity structure in place that protects your IT investments 24/7!
Contact Veltec Networks to sign up for our Hyper-V Consulting to ensure your data is protected under any circumstance.
[list-random-testimonial]