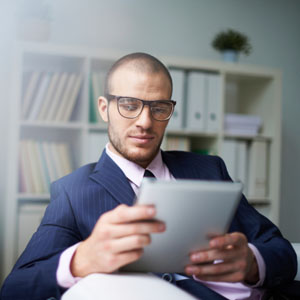 Protect Your Data and Your Business With Veltec Networks.
Businesses like yours in San Jose and The Bay Area rely on mobile computing now more than ever. Employees must be able to use their mobile devices, like smartphones, laptops and tablets, in order to work when they're out of the office.
However, due to today's cyber threats, your business requires enhanced security solutions when relying on mobile computing devices. Mobile devices can get lost, and your confidential data can be compromised, resulting in legal liability, fines, and the loss of your good reputation.
With Mobile Device Management (MDM) from Veltec Networks, you and your employees can safely exchange emails, collaborate on documents, and use line-of-business applications without the worry of lost or compromised data. Contact us to learn more. (408) 849-4441 info@veltecnetworks.com
The professionals at Veltec Networks will ensure your mobile devices are set up properly so your business information is safeguarded. Our MDM Solutions will protect your data, and your business, with:
The capability to locate, lock, and wipe your business data from a stolen or lost mobile device.
Continuous remote monitoring and management of all your authorized mobile devices.
Secure passcode implementation and enforced encryption.
With Mobile Device Management from Veltec Networks, you won't have to worry about your data when it leaves the office.
[list-random-testimonial]