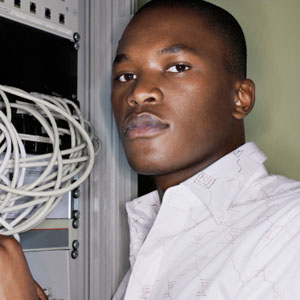 Save Time and Money. Use Veltec Networks For Your Outsourced IT Department. 
With Veltec Networks As Your Outsourced IT Department You'll:
Have ready access to a team of IT experts with a breadth and depth of technology knowledge and experience— something most small to mid-sized business could never afford with an in-house IT staff.
Save money. Unlike with an in-house staff, you won't have to provide us with healthcare coverage or other benefits. Plus we're available around the clock—We don't take vacations or sick days.
Benefit from our 24/7 Live Help Desk Support, to ensure your needs are quickly addressed, and information technology stays up and running at all times.
Avert security risks and compliance issues that can cost you dearly in legal liabilities, regulatory penalties, and your good reputation.
Save time. We have the resources to start new IT projects quickly, where it can take an in-house staff weeks or even months hiring and training the right people.
The team at Veltec Networks provides the best technology services you can find in San Jose and the Bay Area.
How can we say this? 
Ensure your IT functions efficiently, reliably, securely and in a cost-effective manner.
Eliminate the headaches associated with poor IT service.
Deploy and host e-business, security, disaster-recovery, cloud computing, and business-continuity solutions for all the mission-critical technologies that power your business.
If this sounds like something your business needs, you should consider using Veltec Networks as your Outsourced IT Department.
[list-random-testimonial]