Rohnert Park Small Business Calls Veltec Networks for HIPAA Consulting
Businesses in the healthcare industry are often faced with the challenge of complying with HIPAA privacy and security regulations. Failure to meet these compliance regulations can result in a number of costly penalties and unnecessary downtimes until you meet the compliance agency's audit requirement.
Recently, a Rohnert Park small business that deals with mentally ill patients called Veltec Networks for HIPAA consulting. In this post, we'll focus on how Veltec Networks can help San Jose and Sacramento businesses comply with HIPAA regulations.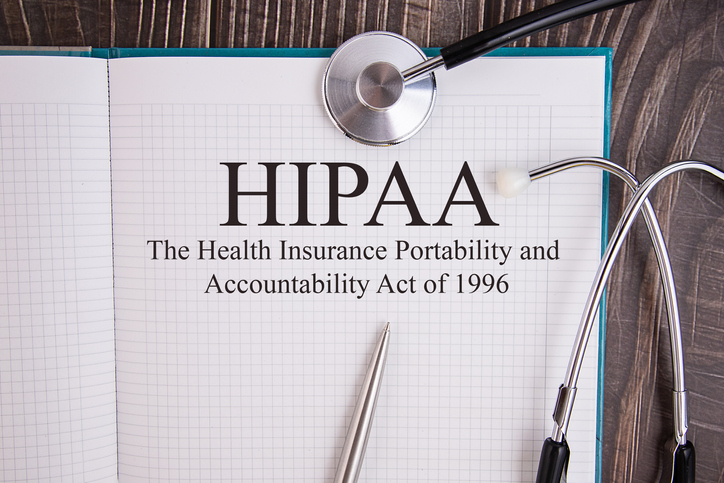 What's HIPAA Compliance?
It refers to the process that business associates and covered entities follow to protect and secure PHI (Protected Health Information) as prescribed by HIPAA (Health Insurance Portability and Accountability Act). Anyone who knowingly obtains PHI or leaks it to another person is subject to a fine of $50,000 and up to one year in prison. If that person does it under false pretenses, the fine is $100,000 and up to five years in prison.
PHI is the content that HIPAA strives to safeguard and keep private. It is everyone's healthcare data. The Safe Harbor Law determines what type of data you must eliminate to declassify PHI.
Business associates are persons that work with a covered party/business in a capacity that's not healthcare-related and are also responsible for ensuring HIPAA compliance, just like the covered entities. Some common examples of business associates include accountants, lawyers, administrators, and IT personnel that work in the healthcare industry and have access to PHI.
Covered entities are persons in the healthcare field who use and have access to PHI. They include nurses, doctors, mental health providers, and insurance companies.
How Veltec Networks Can Help Rohnert Park Small Business Stay HIPAA Compliant
The service requirements that were requested by the business include:
Their computers to have HIPAA compliance and safeguards
The personal laptops used for remote access to be HIPAA compliant
So, how can Veltec Networks help this business attain its compliant needs? HIPAA's security, privacy, and breach provisions are particularly complex. As such, staff of businesses, both small and big, may not possess the knowledge required to comply with the act.
Most HIPAA consulting companies have experts who specialize in various parts of the act. For instance, the HIPAA act's security rule mandates that businesses encrypt PHI they control by using an algorithm that transforms the information into unidentifiable bits that can't be translated without a key or some other secret process.
That said, compliance consulting isn't a one-size-fits-all but rather should be tailored to an organization's particular needs. Frequent reviews are necessary to detect security risks and track personal health information risks.
Here is an outline of Veltec Networks services that can help businesses stay compliant:
1. Data Backup Services
Data backup services afford businesses the protection they need to keep all their information, including patient data, safe. The process of backing up data is integral in ensuring that your business remains compliant with various regulations. With these services in place, organizations can confidently access, review, and protect their data – and their client's data – from both unintentional and malicious data loss events.
Veltec Networks offers data backup tools and support that make data protection efficient and secure. Put simply; our data backup services help businesses focus their attention on the bigger picture while staying confident that the data that keeps them in the black is always available and secure.
2. HIPAA Training
To stay compliant with HIPAA regulations, there's a need for all your employees to undergo security awareness training. Suppose you're considering developing these materials internally, partnering with Veltec Networks would be a good move given that we have the experience of setting up the training software, including issuing certificates of completion and progress reports for the managers and leaders.
HIPAA training courses typically consist of videos, slide shows, and other learning materials that advise business associates and covered entities of critical HIPAA concepts and requirements relevant to their roles.
3. Firewall and Network Security
Securing devices such as desktops, mobile phones, and personal PCs is a crucial step towards being compliant with HIPAA regulations. We offer high-quality firewall and network security solutions to mitigate data breaches and cyberattacks against your business.
A firewall is a crucial element within your business's security system, safeguarding your system against various cybersecurity threats. A business firewall helps keep out destructive and disruptive elements while giving you control of incoming data traffic depending on the security protocols you define and control. Veltec Networks offers growing businesses like yours business-class firewalls and network security solutions that also let you control outgoing traffic sent from within your network. With our solution, you can not only prevent employees from accessing malicious online content but also prevent them from sending out confidential or sensitive business information.
4. Mobile Device Management
Today, most businesses, including those in the healthcare industry, rely on mobile computing to streamline remote work. Even so, the ever-evolving cyber threats make mobile computing initiatives risky. If your employees lose or misplace their work-related mobile devices, your sensitive data may fall into the hands of rogue threat actors. Such an incident may result in legal liabilities and heavy penalties.
Veltec Networks provides a comprehensive mobile device management solution that secures the business's crucial data. Our solutions help employees exchange emails safely and collaborate on projects securely. You can count on our mobile device management solutions to reduce the risk of lost or compromised data while you undertake various business operations.
5. Risk Analysis
You can't take any chances when it comes to complying with HIPAA rules and regulations. We understand that non-compliance to these regulations can be injurious to our customers, and that's why we offer them risk assessment and analysis that meets the intent of the regulations without stifling their growth.
Thanks to our experience as security experts and our insights into the inner workings of healthcare regulatory agencies, we know the controls and technologies that federal agencies use. This allows us to bring real-world insights into the HIPAA compliance efforts of our customers.
Why Veltec Networks is Your Go-to HIPAA Consulting Provider
We all know that it takes numerous years to build a reputation and only minutes to tarnish it, and this is precisely what non-compliance to HIPAA rules can do. To ensure that your business doesn't undergo such a predicament, you need to partner with a proven HIPAA consulting provider.
Our HIPAA consulting services are fashioned to help you attain just that. Our experienced team of HIPAA experts will ensure that you're 100% compliant with all the HIPAA rules and regulations. Contact us today to learn more about our services.