Look no further if this is the case. Veltec Networks works hard to understand not only your intrinsic computer networking needs, but also your overall operational requirements and objectives. This helps us to bring a fully integrative set of strategies to your table whereby more streamlined, efficient, and optimized computer networking is enabled. To us, this is what good San Jose computer consulting is all about.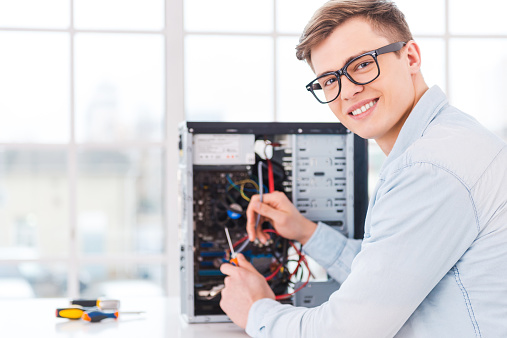 We're Trusted Computer Consultants in San Jose
If you're a small or mid-size business owner in San Jose, you are already well aware that you need computer network support that covers many issues and quadrants of your IT framework and operations. And, we maximize the consulting experience by becoming as aware as possible of your operations objectives, computer networking particulars and ultimate IT goals. We then either augment your current in-house IT staff or act as your outsourced IT partner (vCIO) with the aim of optimizing your computer network in the highest degree.
We offer a unique IT consulting platform that includes:
Linux Consulting
VMWare Consulting
Microsoft Hyper-V Consulting
Oracle Consulting
Collaboration and Data Sharing
San Jose Computer Consultants: Your Partners in Productivity 
When you get a computer consultation from San Jose IT experts Veltec Networks, you get much more than a lot of technical talk and promises. You get dedicated partners in optimized productivity as well as 'round-the-clock watchdogs on that optimization who never rest or tire of the task. Optimum computer support requires steadfast, sentinel-like oversight, and we wouldn't have it any other way.
Computer Consulting San Jose SMBs Count On
Because it isn't just San Jose computer consulting you're in need of, we rise to the occasion with broad-spectrum IT support strategies made of farsighted diligence, overall operations objectives, and pointed applications of specific technological solutions.
Are you ready for a computer consulting company in San Jose that can take your business productivity to the next level? Veltec Networks offers reliable computer consulting services for businesses in San Jose and surrounding communities in the Bay Area. Contact a helpful IT consultant at (408) 849-4441 now for more information!