Advancing Technologies are Continually Improving the Workplace
Improve data storage, cloud security, mobile options, and collaboration in the workplace. Veltec Networks can improve your technology and increase productivity.  
Technology has expanded rapidly in just the last few years. Whether it's healthcare, manufacturing, or a small business, it's necessary to keep up with the latest technological advances to stay competitive. According to Forbes, outdated or inefficient technology can cause an array of problems, including exposing businesses to cybercrime. This means the best kind of technology must be implemented and used in the right ways. There are four specific ways emerging technology can improve the workplace.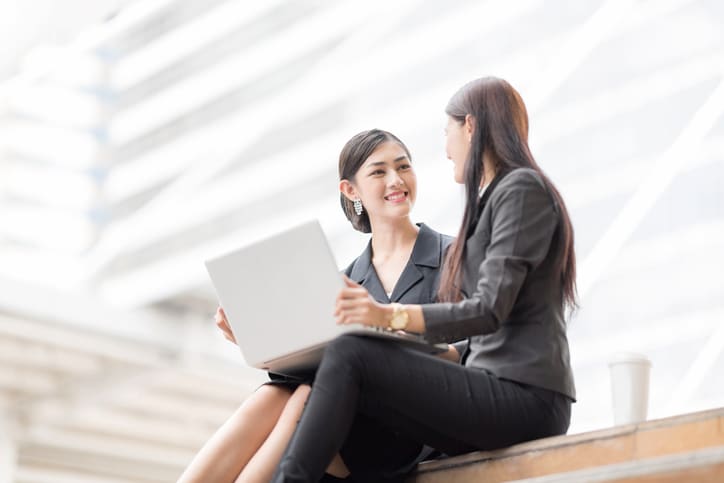 1. Improve Data Storage
Storing and managing data is extremely important for almost every type of organization. Several emerging technologies are transforming the way information is stored and managed.
AIOps – This is applying artificial intelligence in combination with algorithms and human intelligence to improve a variety of IT functions, including data storage. AIOps help data professionals automate more tasks, monitor performance, and identify problems at the early stages.
High Capacity Drives – Disc drives that use helium can help to reduce the turbulence and drag on disks. This allows the disks to spin faster. Shingled magnetic drives can minimize space between the tracks and increase the amount of data that can be added to the disks. Magnetic drives that are heat-assisted use types of microwaves or lasers for greater density on the disk.
2. Improve Cloud Security
Storing information in the cloud is easy and convenient. It does, however, provide specific security challenges. Emerging technologies are constantly improving security while still providing easy access.
Automated User Access – Improved technologies can set different levels of authorization in a company. Not every employee needs access to all the information and data that are in the cloud. Setting different levels of access and authorization allows employees to only view data necessary to do their specific jobs.
Automated Intrusion Detection – An intrusion detection system will monitor traffic in a system and search for any suspicious activity. This can be a hardware or software application that informs the IT team of irregular activity.
Automated Vulnerability Scanning – Many times hackers gain access to low level accounts on one computer. They then look for vulnerabilities while moving laterally through the system. Vulnerability scanning or penetration testing looks to find weaknesses in a system before an intruder does so they can be patched or fixed in other ways.
3. Improve Communication & Collaboration
Communication is a critical element of every successful business. Technological advances are improving and even creating more effective venues for employee collaboration.
Virtual Meetings – Virtual meetings can be held while employees are in the office, at home, or while traveling.
Cloud-based Note taking – These apps provide employees the ability to quickly and easily take notes. There are a variety of great apps currently available.
Microsoft Teams – This is an application that allows groups of individuals to work together on projects through a central network.
4. Improve Mobile Options
An increasing number of businesses are allowing their employees to work on mobile devices. Smartphones and tablets are constantly improving and adding new features that improve the ability of employees to work together from remote locations. One Drive is an example of a way that files can be uploaded and shared from a variety of locations. Improved mobile options means immediately accessing information virtually anywhere from multiple devices. It's necessary to use the most up-to-date technology to make sure these devices are continuously monitored and passcodes are secured.
5. How Can Veltec Networks Help?
Veltec Networks can provide a business with a variety of cybersecurity solutions and cloud services. They can run penetration testing and complete incident protection planning. They also offer help desk support and data backup services. Veltec Networks have assisted tech startups, healthcare professionals, financial services, and non-profits. They have improved security, managed data, and modernized their offices. They can also help a business meet compliance and regulatory standards. Contact Veltec Networks for more information.